Slingshot is a male (previous a female) contestant of Object Invasion Reloaded. .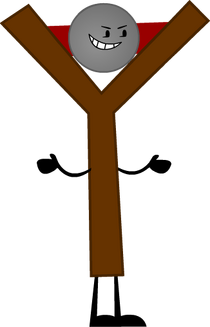 Personality
Edit
Slingshot is a competitive contestant who does his best to win, and use his skills to his advantage.
Abilities
Edit
Slingshot is a Slingshot, therefore he can shoot his head forward to hit anything. This was shown in Don't Strike, Spare My Life and Chilled to the Bone.